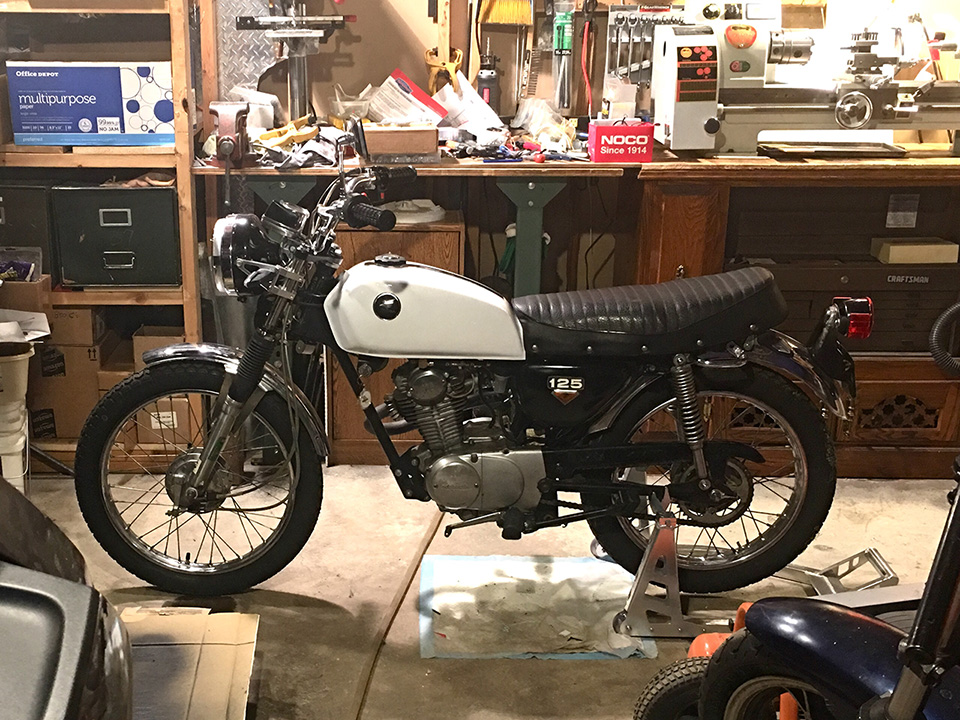 Anybody who listens to the
False Neutral podcast
, or has kept up with Hooniverse's
Project Car State of the Union
posts, knows what a royal pain this thing has been. It was never supposed to be a full-fledged project. I originally intended to leave it stock—a bit of nostalgia, because my first bike in high school was a CL125S. It was rough but complete; turns out that I bought a bike with close to zero serviceable parts.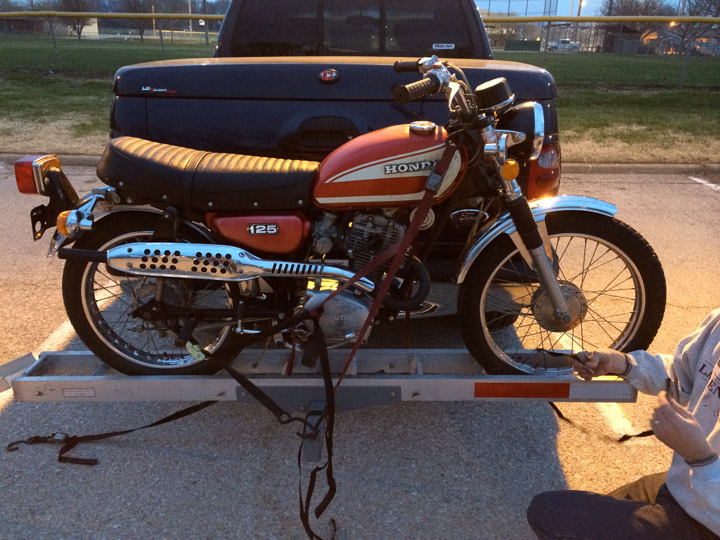 Work on it so far:
Modified the exhaust with universal muffler
New fuel tank from a Honda CD70
Larger, 24 mm carburetor
12 volt electrical conversion with larger AGM battery.
All LED lighting, including 7" Peterson LED headlight in Ural bucket
Aftermarket speedo and CB360 idiot light cluster
Replaced a lot of general wear items: tires, grips, chain, sprockets, cables, etc.
The fuel tank was a bugger, requiring me to machine a custom fuel spigot and relocate the seat backwards 2". I'm nearly done, but after I rebuilt the front forks they began leaking again almost immediately, so a new, complete set of forks has arrived and is waiting for installation. I've also ordered disc brake front brake parts which may or may not ever get adapted to this bike.
...All this for a bike that was so crappy to begin with that I traded my first one in on a new Triumph Bonneville 750 after only 9 months of ownership!